Luke has a plastic baggie that he always shoves in my purse where ever we go, just in case we go to his favorite pizza place and he gets some time in the arcade. This dirty little baggie has coins that he has earned from various chores around the house. Very simply, he
loves
his baggie of coins. Well, we were at church last Sunday and they did a collection for Haiti. I have told Luke
very
small bits and pieces of what happened over there. Mostly, just that kids don't have water, food or houses right now. At church I asked him if he wanted to give a couple of his coins to the basket.....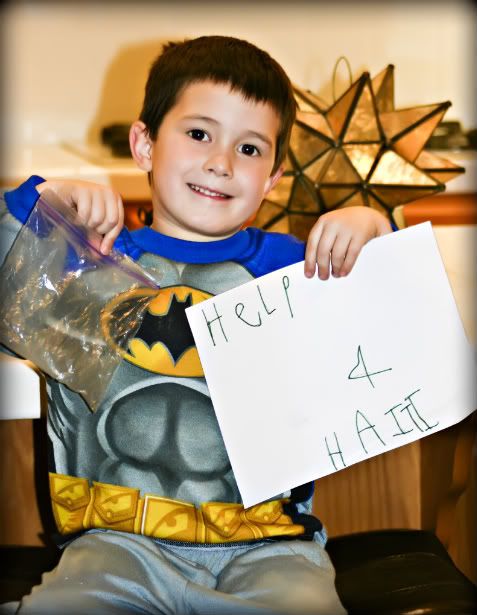 He dumped the entire bag in the basket.
And shh...he truly thinks those coins have built a house for someone and their baby. I love him.