The boys needed Valentines cards for school and after seeing all the overachieving moms on Pinterest, I knew I needed something good.
So, we started with this....
Luke holding an unopened light saber...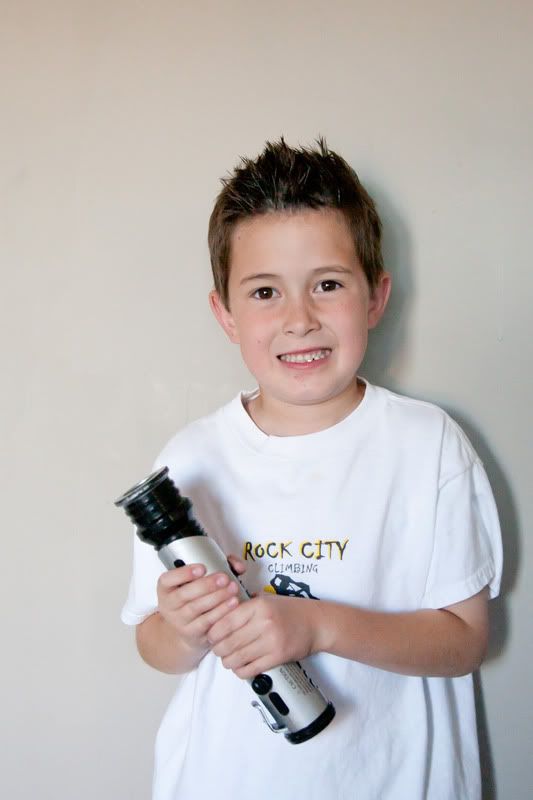 and a little help by Uncle Josh and photoshop, we ended up with this. :) I added a glow stick to be the light saber.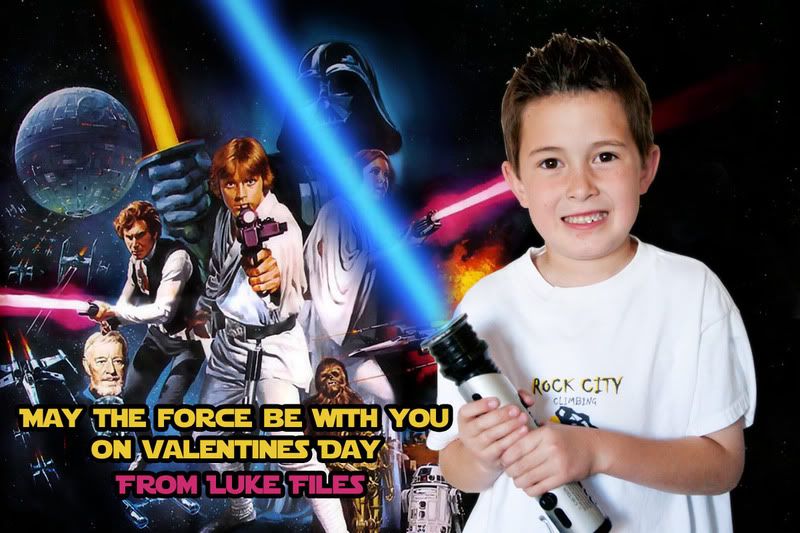 Of course for Drew's we had to go with a football theme. And being that Valentine's is the day of love, I tried to get the boy to smile. He told me that football players don't smile. duh.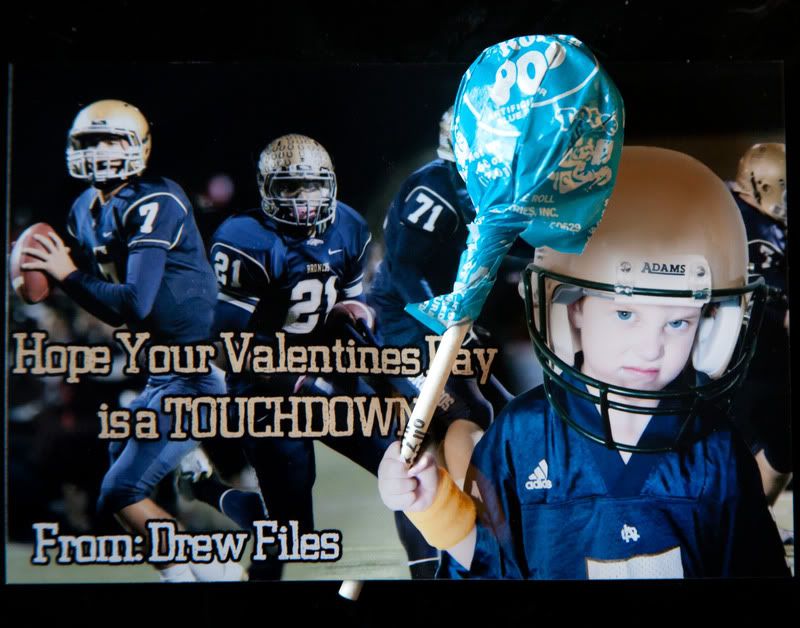 but man oh man, what am I going to do next year?!?! :)