We had a fantastic Christmas this year....it came and went so fast though. We kicked it off with our annual night at Momo and Papa's for Christmas Eve.
My three little monkeys
Our family's best Christmas present this year. Little Charlotte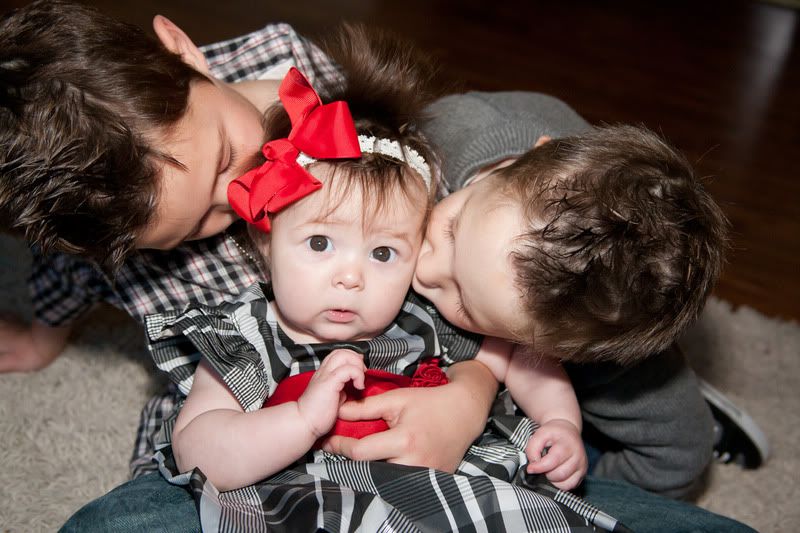 Me and my girl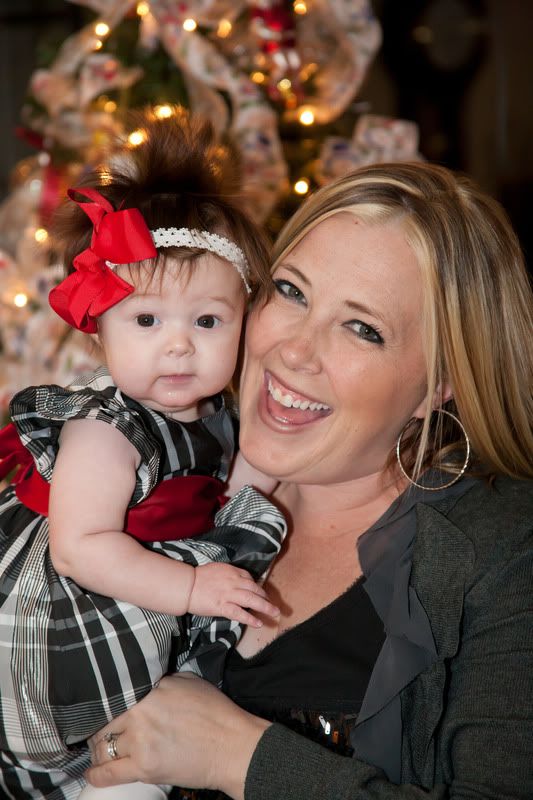 We forgot to take family group shots this year but I did get one of my and the kids...
John and his girl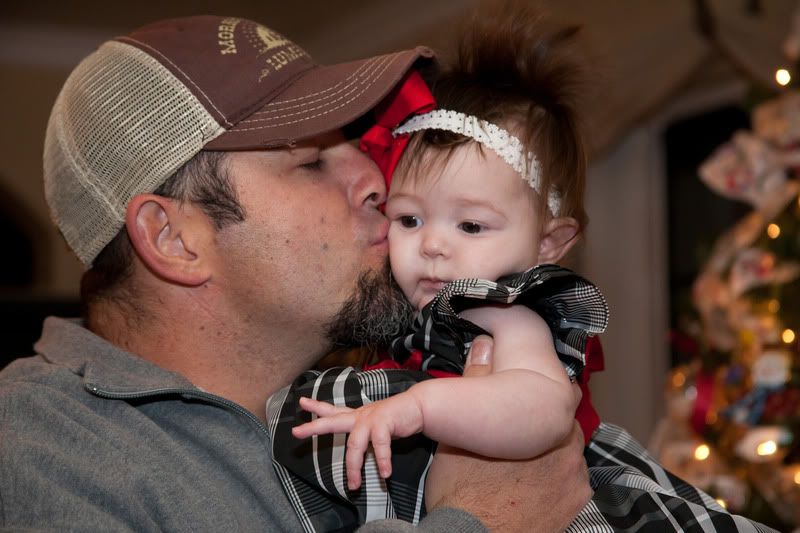 Since church was starting at a weird time (and not sure if Josh would be able to make it) we decided to reenact the Christmas story with the kids. Raquel really took off with it and even wrote a script. It was fantastic.
Of course, Ben was the obvious choice for Baby Jesus.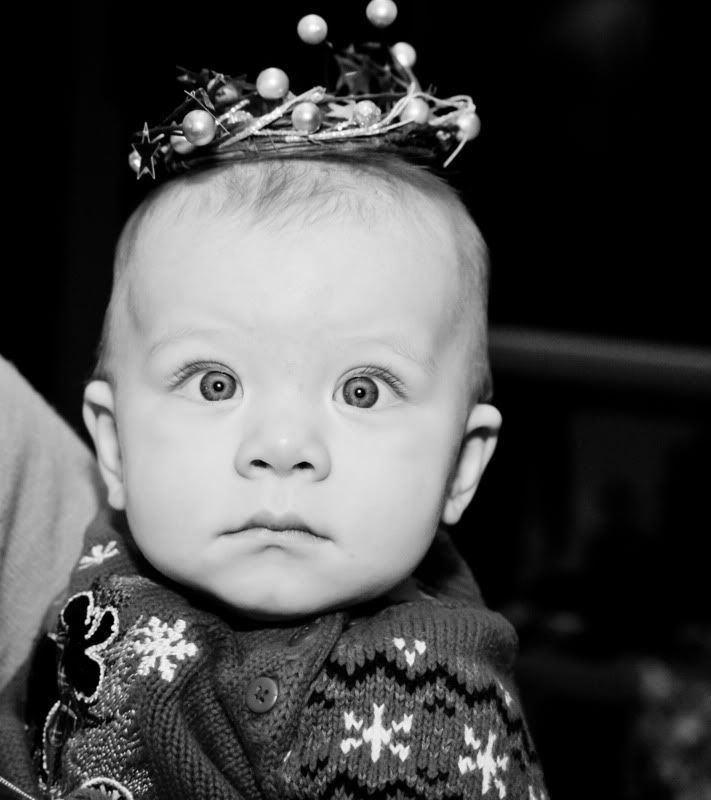 Drew took on videotaping responsibilities. He did have a part in the play but it had many lines. Little Dude can't read yet. So, he was all too happy to videotape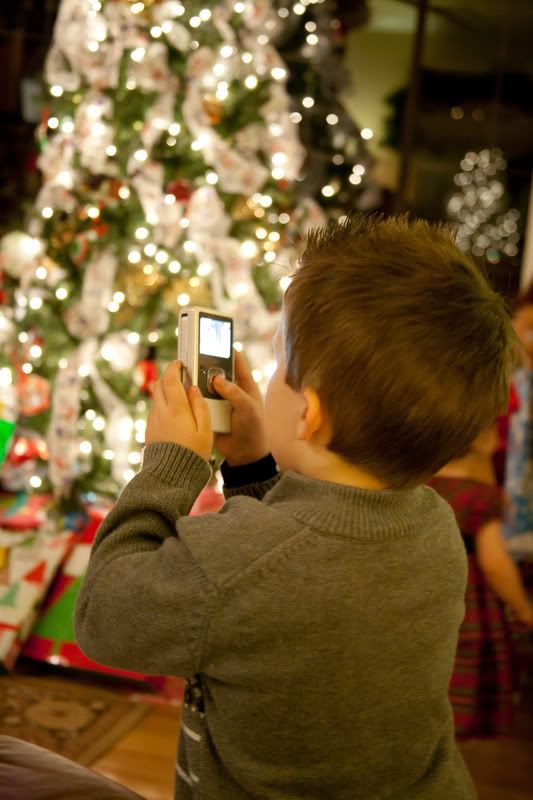 Ruby Roo
Lila, the best angel ever. I mean, all angels that spread the word tap dance, right?!
Papa, not too sure about this whole fiasco.
Jett, a perfect little drummer boy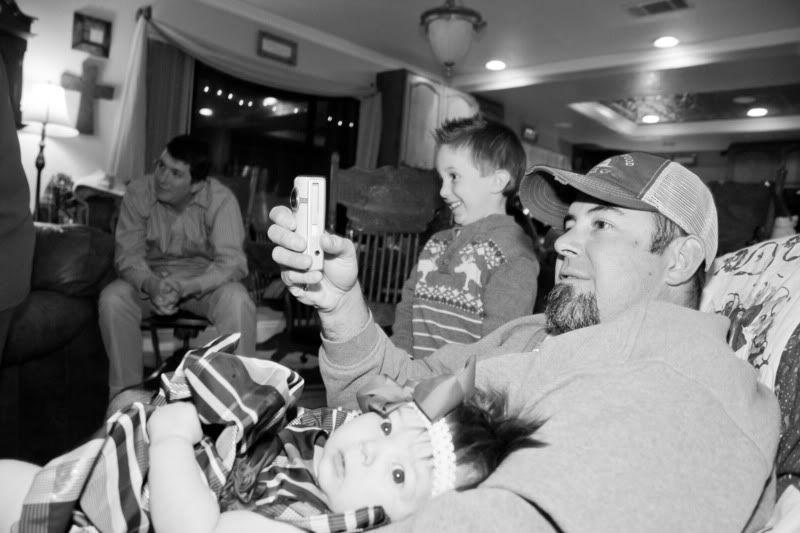 and a group shot of the boys. Next year Ben will be right with these boys...
Drew, Jett, Luke and Ethan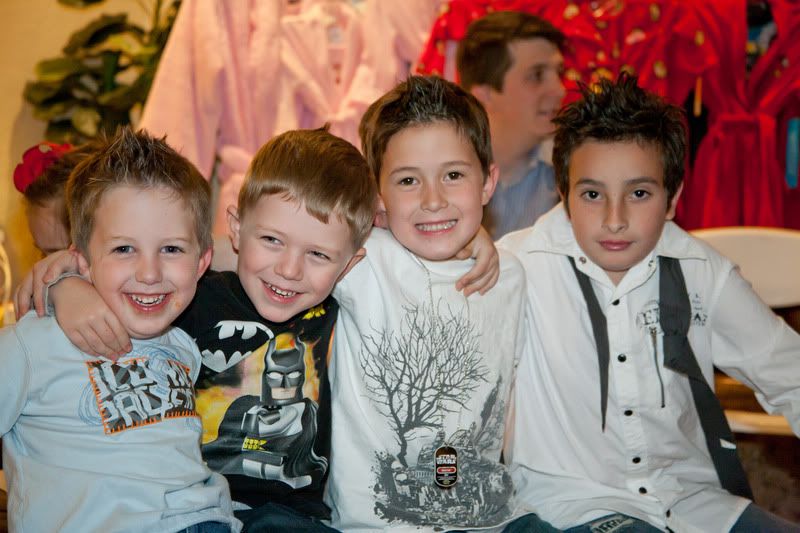 Luke's FAVORITE gift....Harry Potter glasses from Ethan. He hasn't taken them off since. Literally.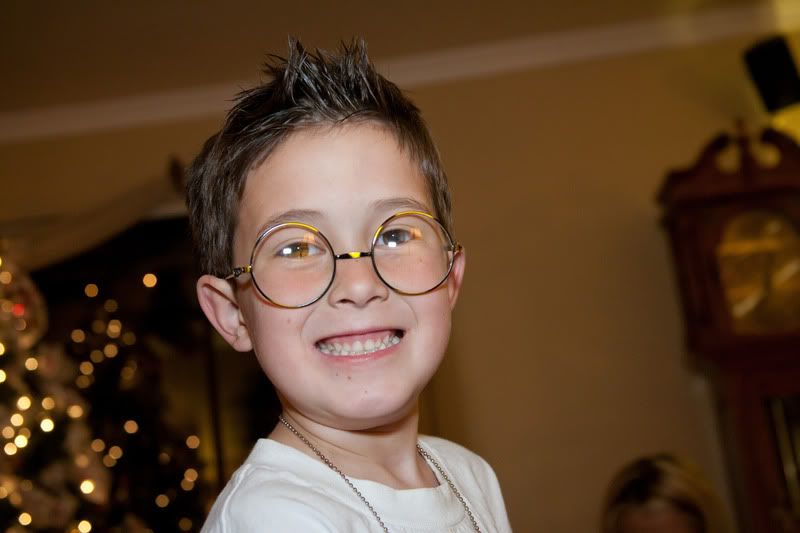 And here is Drew opening his favorite present....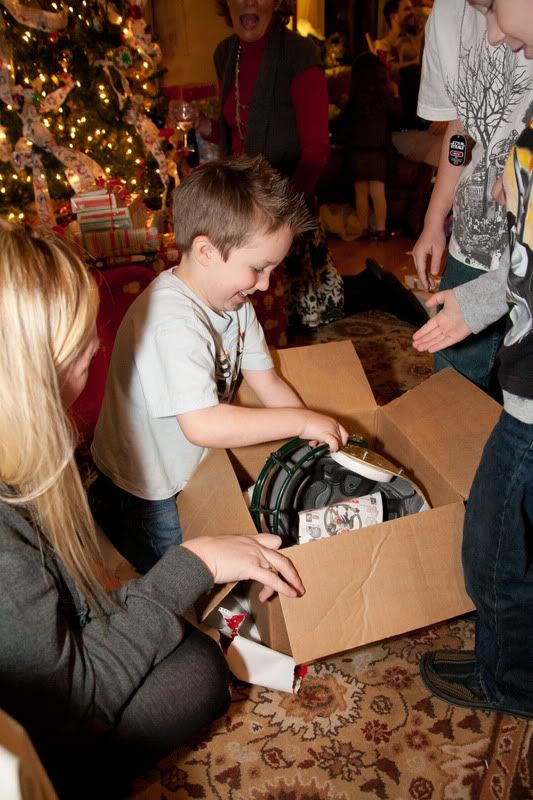 A Vista Murrieta Bronco helmet. It is an actual helmet so the thing is HEAVY. He still hasn't taken it off either.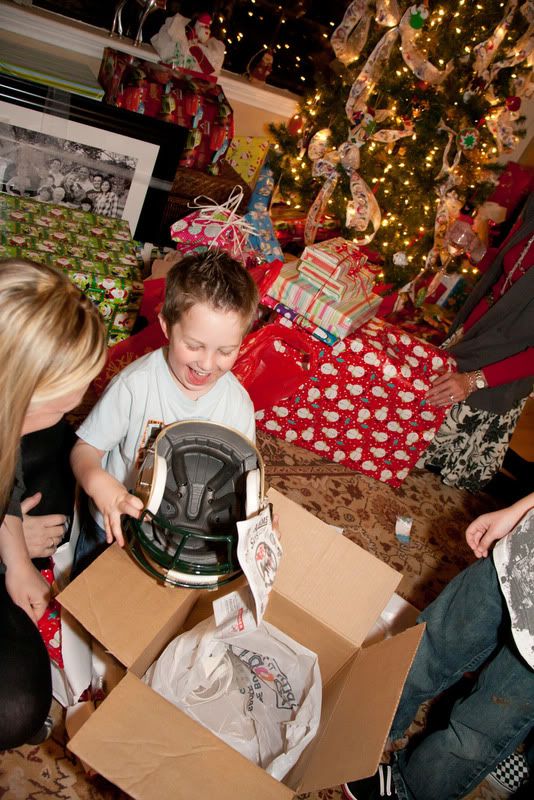 so, so, so happy.
HA! The group of cousins...this was one of the best we could get. :)
Lila, Ruby, Ethan, Luke, Charlie, Raquel, Ben, Drew and Jett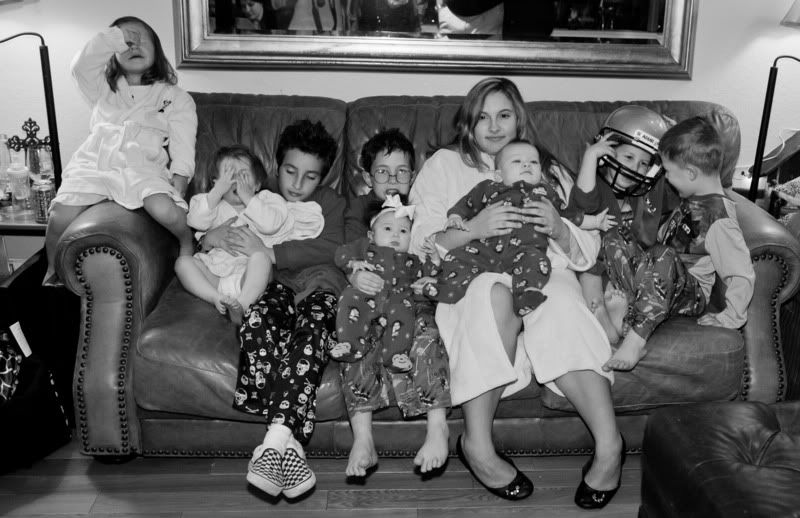 Christmas night at our house....kids were in bed and Santa was coming....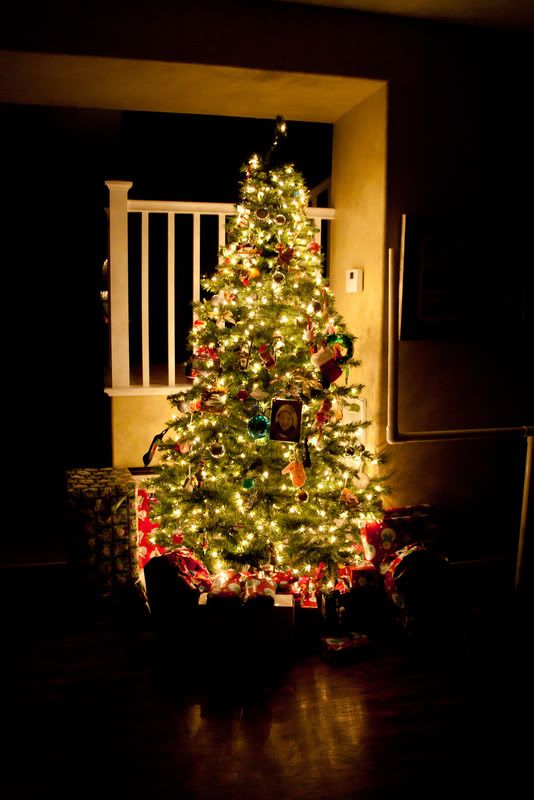 before the madness....and yes, Santa brought a goal post. :)
our stockings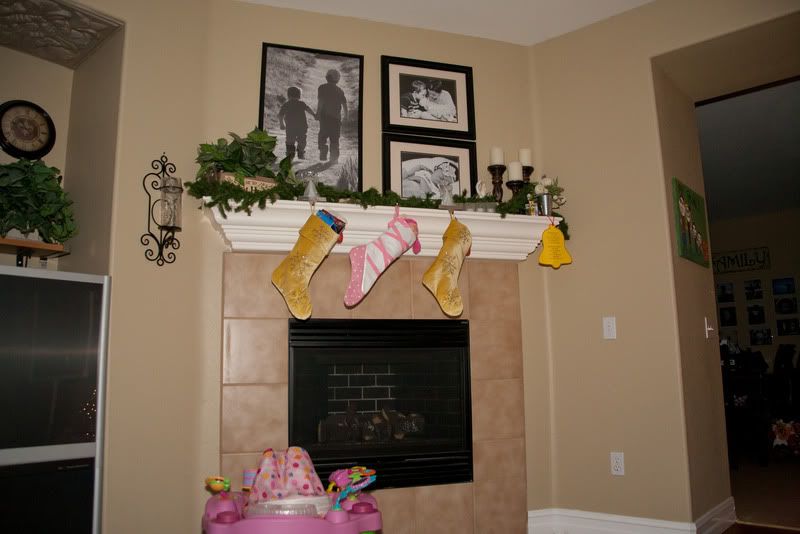 coming down stairs in the morning. not sure what is more shocking....my boys wearing "costumes" on Christmas morning or poor Charlotte's bed head :)
so excited!!
yep, just as happy as I thought he would be :)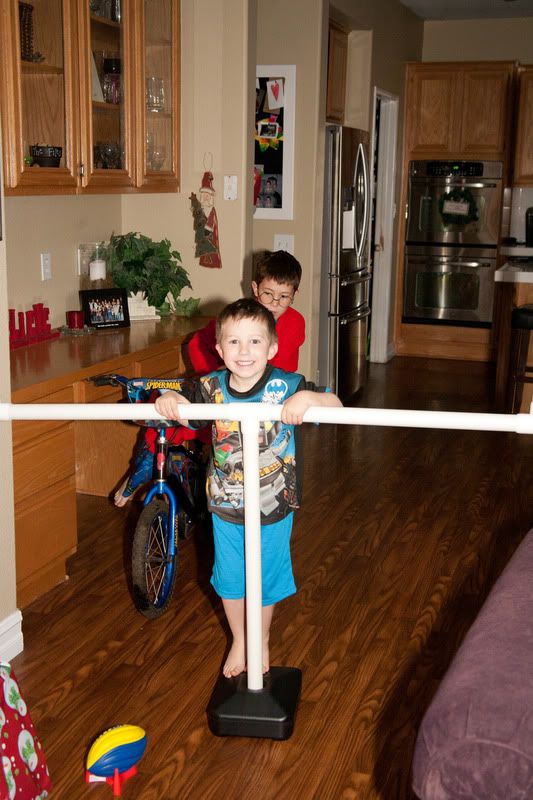 Happy FIRST Christmas baby girl!!!!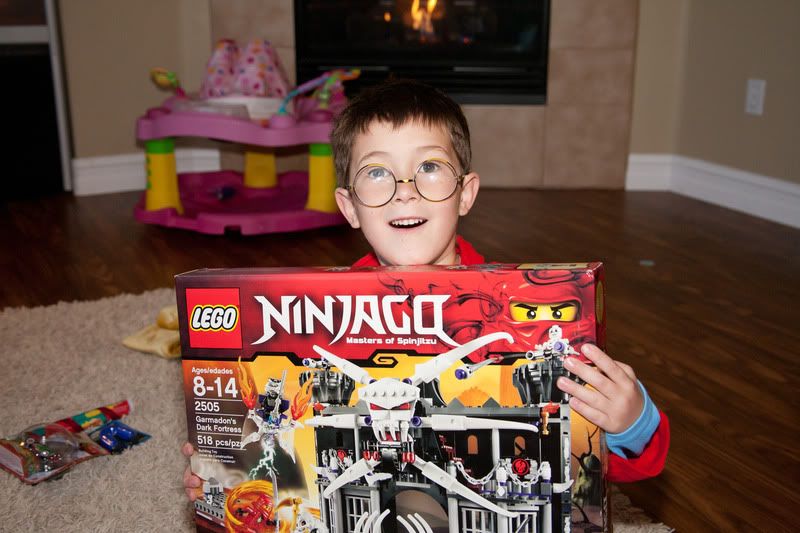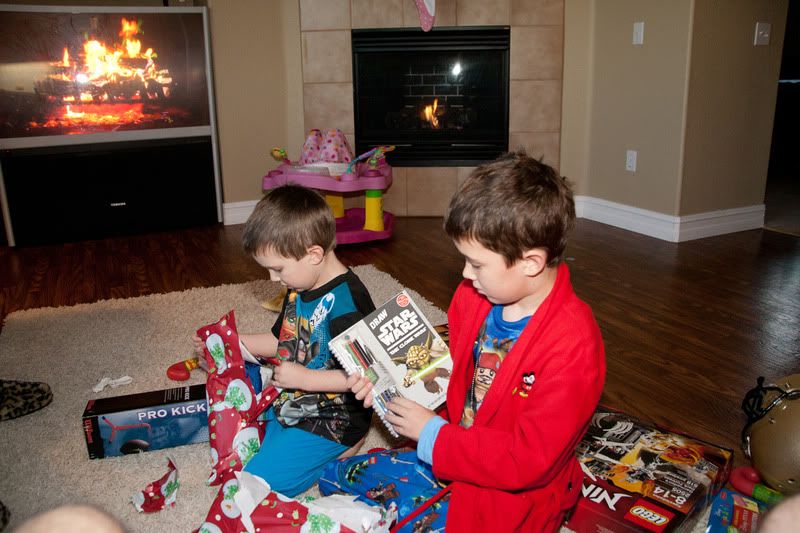 Santa brought Drew a box full of jerseys....he was so happy. That Santa must shop on ebay :)
taking it all in....next year she will be right in the mix of it. She did get some very fun dolly's and her very first Cabbage Patch kid from Ben :)
Luke and Drew's present for Charlotte....wrapped by Luke himself :)
and the one thing he really wanted.....a Harry Potter wand :)
"We never know the true value of a moment until it becomes a memory"
I have a feeling this Christmas was one of those.....absolutely perfect. :)