The Broncos made it to the CIF Finals...a huge accomplishment! The day began with this..... (watch all the way through)



~~~~~~~
Yes, that is John. Yes, he has a huge "B" painted on his chest. And yes, he did that in front of all the students. Oh....and yes, he apparently has some deep love for those Broncos :)
Unfortunately, the cheer was not quite enough to pull off a victory. We lost to those nasty Puma's 7 to 13. And the worst part, if we would have won we would have been playing for the state title. :( Oh well, there is always next year, right?!
~~~~~~~~
This is how the boys had to spend the majority of the game, in a steamy little tent.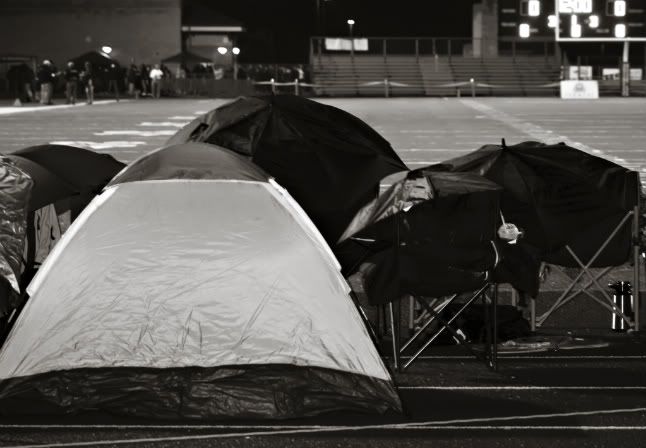 because of this......total downpour.
We can't wait for next year....especially Drew who is practicing his "handoff" every night.