Well, kinda. Our kindergarten team had snow delivered as a surprise to the kids and to cap off our Polar Express extravaganza! Of course, John brought over the boys after all the kids left so they could enjoy the fun too.
~~~~~~~
Drew was hard at work with Amma....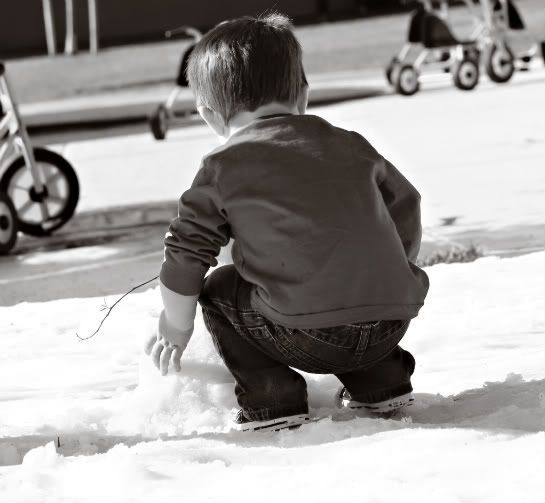 on the cutest little snowman I have ever seen...
He was so so proud of this. In fact, he woke up this morning wanting to go back and visit him (I decided not to tell him that the big kids played with the snow after he left and his lil snowman was crushed).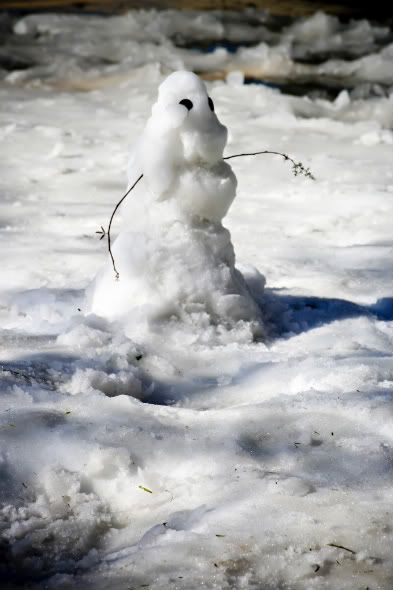 Oh and please appreciate Luke's elf hat. He HAD to be an elf because he had heard that all his teachers were going to be dressing like elves for their party (I think this was when he was supposed to be napping). Rin Rin told him that she had an elf hat and she quickly moved up the ranks to a favorite person.