After a crazy first couple of weeks, we enjoyed a very low key weekend. I took the boys to see the Oklahoma drills on Saturday morning at John's practice. Drew was in HEAVEN. Boy boys, lots of hitting, and footballs everywhere. In fact, when we got home, this is how he spent the afternoon.......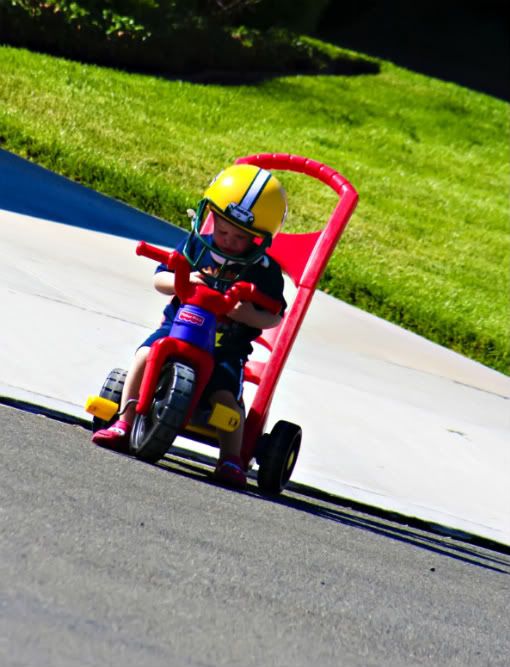 yep, helmet head. :)
ok, here is such a prime example of the differences between my two boys. Drew, as we know, is a risk taker. Um, Luke.....not so much. Look closely, helmet? check. knee pads? check. elbow pads? check. overly safety conscious? that's my boy :)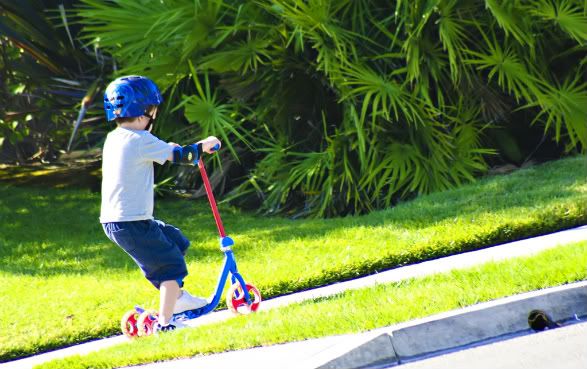 Then, Sunday afternoon we headed up to the DePorto house for a family bbq. The boys jumped immediately into the pool.


Luke's BFF. Isn't he darling? He is probably the most patient little guy I know. He always plays whatever Luke wants to play. Luke just idolizes him.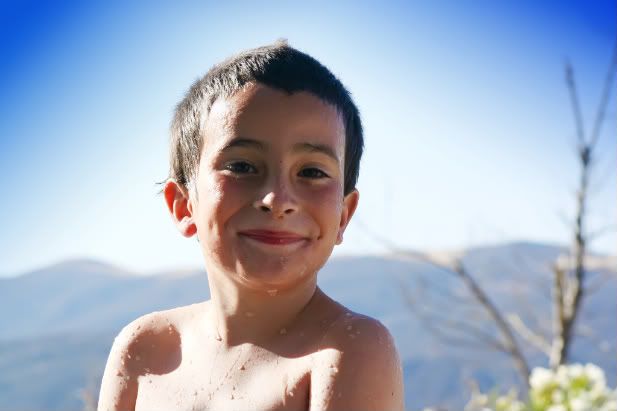 Beautiful Raquel....who I still find it so hard to believe that she is in 5th grade.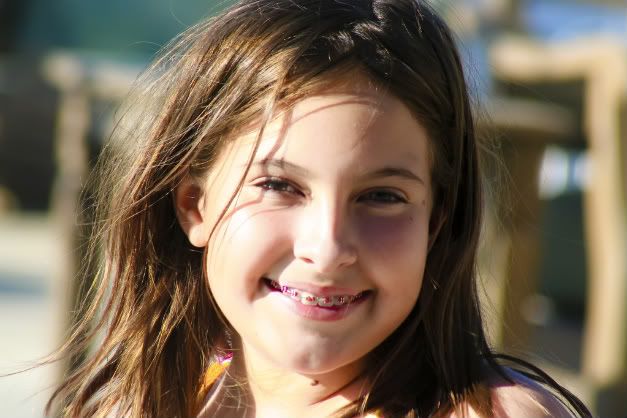 Getting ready to super soak Daddy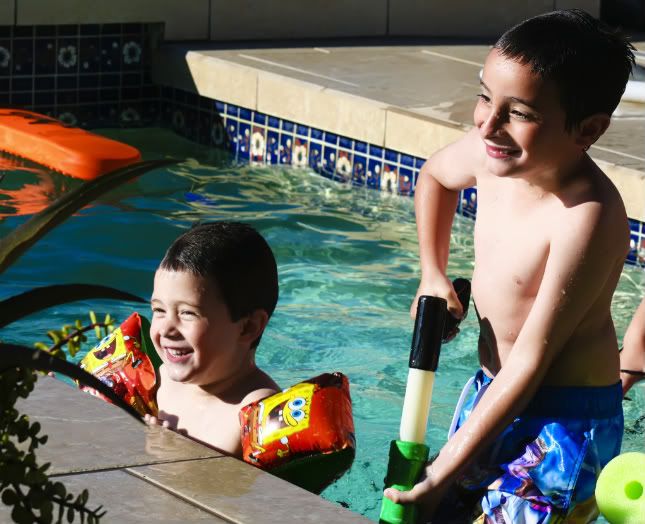 Of course, Papa slept through it all.....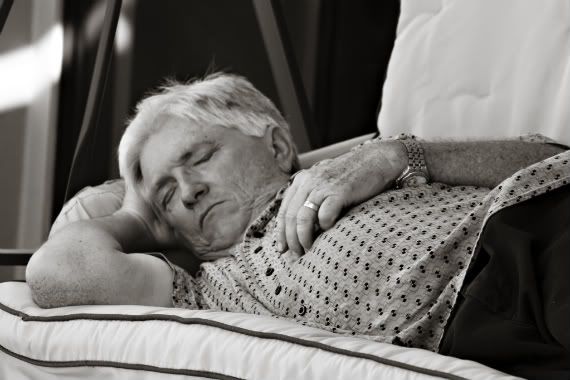 Ethan and Raquel have recently gotten some new puppies. This only fueled the fire for our boys asking for a dog.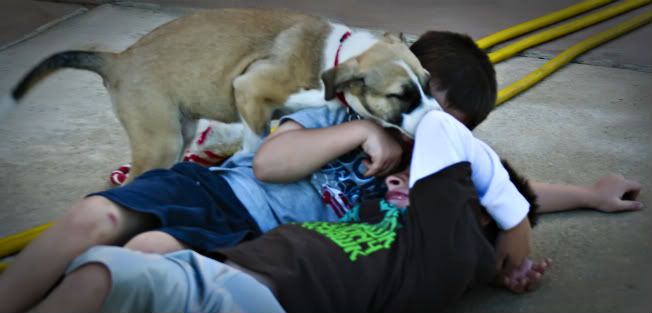 Pure and total JOY.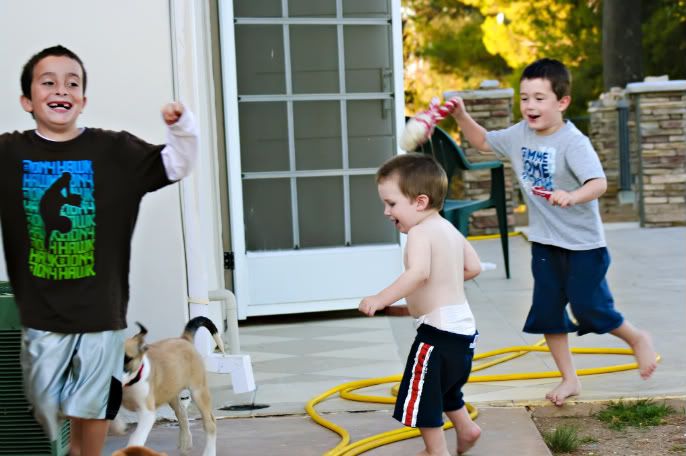 Don't even ask because I have no idea.....silly boys.