John had an incredibly early morning practice this morning (to beat the heat!) so I let the boys play outside (while I had a little photo shoot) while it was still cool. For the record, I picked Drew's shorts and shirt....he definitely did the accessorizing. :)
He is such my headstrong child.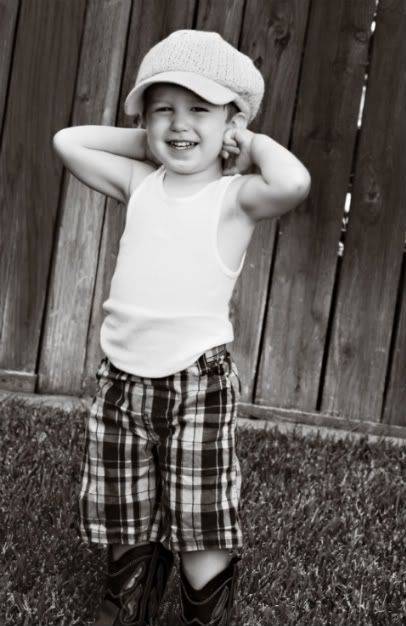 My absolute favorite part of the day though is when I pick him up from preschool and he wraps those chubby little hands around my neck and says "I wuv you mommy" Of course, that moment is brief because when we get out to the car he has a full fledged tantrum if he can't "drive" Oh yes, completely totally my Drew.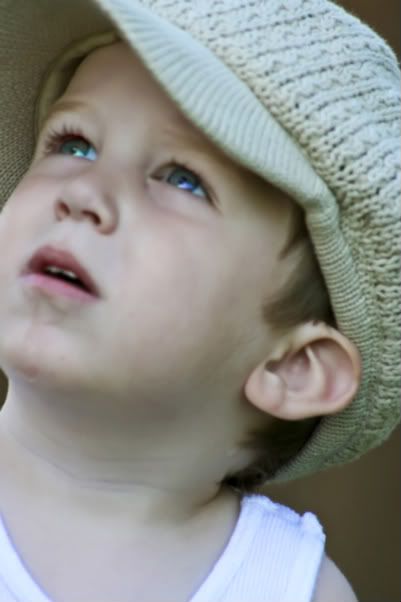 Attempting to "jump" and catch the birds.
Whenever anyone asks Drew how old he is, he firsts says 2....and then quickly changes that to 4. Yep, just like his brother.